Safeguard Security – Services



Safeguard offers state-of-the-art security solutions for your home or business.  We provide our customers with a combination of the highest quality hardware available and software that is intuitive and easy to use.  With Smart Home and Video Monitoring technology, you can arm or disarm your system, adjust thermostats, or monitor live video from your smartphone, tablet, or computer from anywhere in the world.  Protect your home or business from crime, fire, or medical emergencies with security provided by Safeguard!
Click on Any of the Photos Below to Learn More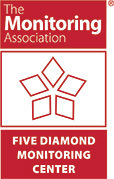 Call  Us TODAY at 404-998-5634 for a Quote
Or use the Contact Form Below for a Response via Email

Contact us today for a quote!
404-998-5634
info@thesecurityforce.com
Offices Located in:
West Palm Beach/Lake Worth, Florida
Fort Lauderdale/Broward County, Florida
My sales rep was the ultimate pro!  Came in and quoted me ($37 below ADT per month) on Monday and had me installed on Wednesday. Free install and excellent customer service. Tech put the app on my phone while he was here. All around A++
--Johnny M., Wellington, FL
Mark is the most professional sales person I've ever dealt with. A pure delight. I totally recommend!
--Kimberly P., Atlanta, GA